ANCA Grinder Rebuild – Faze Tools, the Only Legacy Rebuilders in the Midwest!
ANCA machines are well-known for their durability and innovative features. Many companies rely on these devices because they combine mathematics, innovative software, and high-level engineering that take any production process to the next level.
Each ANCA machine has specific features. Therefore, understanding how they work requires knowledge and expertise. The brand behind these devices has been around for decades, which is why ANCA grinders are now high-quality, reliable products that numerous companies use.
Faze Tools Specializes in ANCA Repairs
Like any machine, ANCA grinders can get old and worn over time. The experts at Faze Tools can repair any type of ANCA machine. We're ready to replace parts, provide efficient ANCA grinder rebuild services, repair ANCA controllers, and more. Faze Tools work with clients all over the US, Mexico, and Canada. Since we want to increase customer satisfaction and minimize downtime, we work hard to provide the most effective and quickest service possible. This means that we often have the capabilities to swap your ANCA machine for a newly rebuilt one on the spot.
ANCA Spindle Repair by Your Legacy Specialists
Investing in an ANCA machine is expensive, and the price customers pay should be enough for it to last many years. However, that doesn't always happen. Fortunately, that's where we come in. Our team specializes in refurbishing and repairing legacy ANCA grinder machines. We help clients save time and money and get a business back on track with little to no downtime.
Unbeatable Service
At Faze Tools, we not only provide technicians with in-depth knowledge of ANCA grinder machines but also exceptional customer service, which is our hallmark. We know no limits when it comes to providing clients with what they need, so we'll never settle for anything less than the best we can give customers.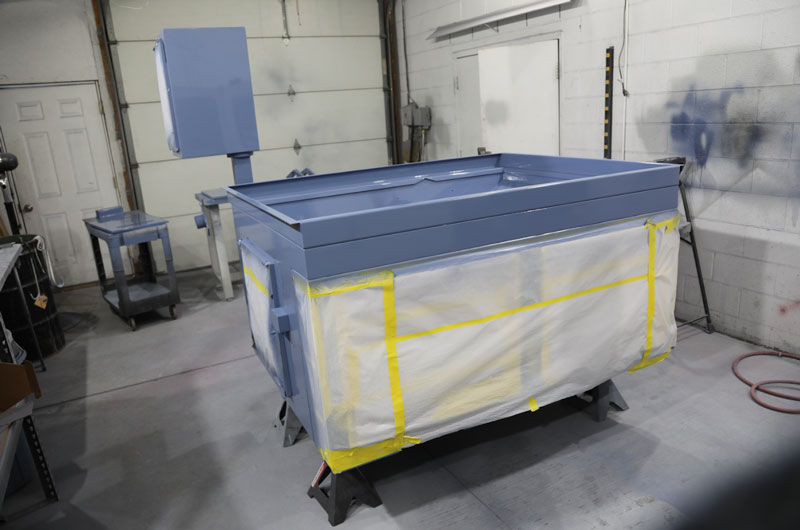 We Combine Expertise with Integrity to Give Clients the Best Results
Our company combines ethics and knowledge to offer customers the best results when it comes to repairing an ANCA grinding machine. Moreover, we promise clients we'll deliver outstanding service and stand by it until they're satisfied.
Why We're Different
With a team of dedicated technicians, our company is different because we combine expert knowledge with integrity and a heartfelt worry for our clients' happiness. Therefore, we stand out from the rest for much more than just our ANCA repair services and other offers.
Pushing the 'Rebuild Rather than Buying New' Idea
We understand that some machines can be immensely costly, especially when a business is getting started. ANCA devices often fall into this category. Therefore, when someone purchases one, it should last a long time.
However, the high price is not the only reason why we're in the repair business. Rebuilding also allows clients to find an environmentally-friendly solution instead of buying a completely new machine. Therefore, when we work with ANCA devices, we know how important it is to get it fixed the first time. Our repair services are focused on providing clients with the best results as soon as we tell them the machine repair is done.
No Company Can Afford Its Equipment to Fail
At Faze Tools, we know how detrimental it can be to have equipment down when the company depends on it. When a customer calls us, our team responds quickly and starts testing their devices' performance. In no time, our experts will carry out the necessary repair to get the machine back to normal.
ANCA Machines Are High-quality Items, and We Only Work with Experts!
We understand that an ANCA machine is not just a random device. It's a specialized product that keeps the production of a company going. Hence why our rebuild services must be specialized as well. Each tool we use was specifically made to restore the performance of the client's grinding machine. Moreover, we only rely on the best experts to handle the repair process!
Looking for a Technician Job?
Our company offers fantastic opportunities to any technician who's interested in gaining more experience and working with any ANCA grinding machine. If you're looking for a company that allows you to rely on expertise, knowledge, precision, and integrity to help others, you may have just found the right fit!
Who We're Looking for
We're looking for a service technician who's ready to work with ANCA devices. If you think you'd be good at servicing and rebuilding these machines with precision and quality, then this could be the opportunity for you. Our company is small but we have big responsibilities. Moreover, we allow learning opportunities and growth when you decide to work with us.
ANCA CNC Machine Capabilities Are Specific, but So Is the Expertise of Our Workers
Main duties of working with us include part-time service work, trips within driving distance (sometimes you may have to fly), and some overnights. You'd also need to spend time in the shop rebuilding ANCA devices.
Are You Ready to Become One of Our Technicians?
We prefer people with at least five years of experience in the tool trade business. Moreover, candidates should have robust computer, electrical, and mechanical knowledge. You must also pay a lot of attention to detail and be skilled enough to work with clients. Faze Tools offers a great salary, a company vehicle, paid benefits, vacations, and holiday pay!
ANCA Machines We Service
Some of the ANCA systems we routinely provide service to and rebuild are TG4, TG7, RGX, MGX, MG7, RG7, TGX, RX7, TX7, GX7, and fastgrind to name a few.. However, we're ready to help any client in need!
Contact Us, and Let's Get Started!
Now, you should know whether or not you want to apply to be a technician with us. If you have strong skills to work with clients, experience repairing ANCA or similar machines, and a proactive, service attitude, we'd love to have you on the team. We're ready to bring new faces to our company, so don't miss a beat and apply soon. Since we offer learning and growth opportunities, we're able to help you as well. Begin your application, so we can start working together!